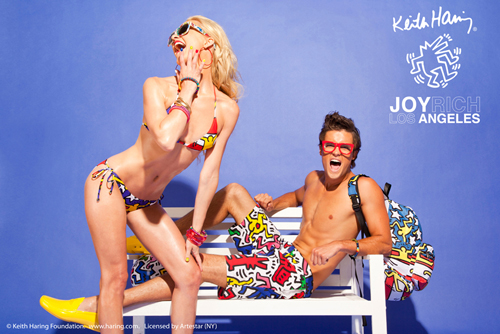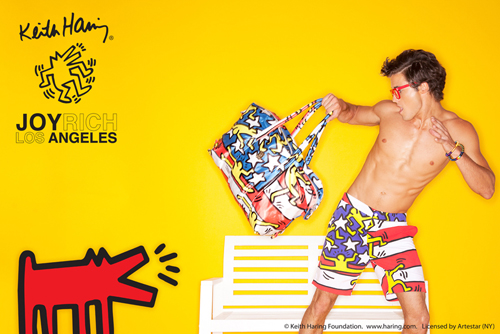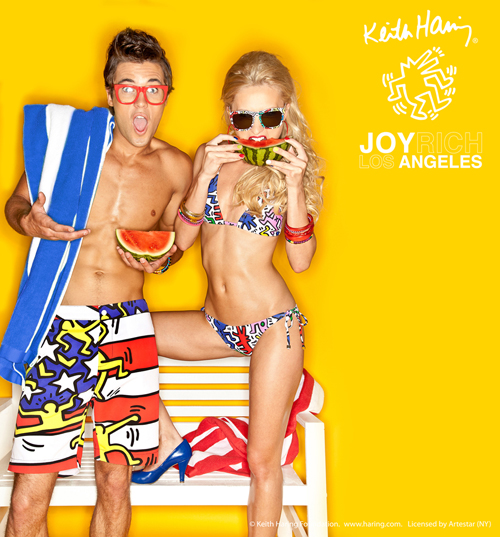 I am completely obsessing over these prints right now. Keith Haring's playful and optimistic cartoons are exactly what always needed to be on a swimsuit in my opinion. I just ran into these online after a friend of mine recommended Joyrich to me over facebook. These picture's are coming from the store's blog on their website.
Isn't everything about these images so appropriate for the July 4th weekend?
I really want that backpack too. Even if it is just a Keith Haring print, it's one step closer to owning a real Haring. My modern art collection does need to start somewhere after all.