Where is my Prada? It is heart breaking for me to get on any fashion website without seeing Prada Spring/Summer 2011 or something that has been influenced by it. All I want are bananas, stripes, and my initials on a P.E. inspired tote!
On Several Different Covers:
Bryan Boy Backstage at Prada: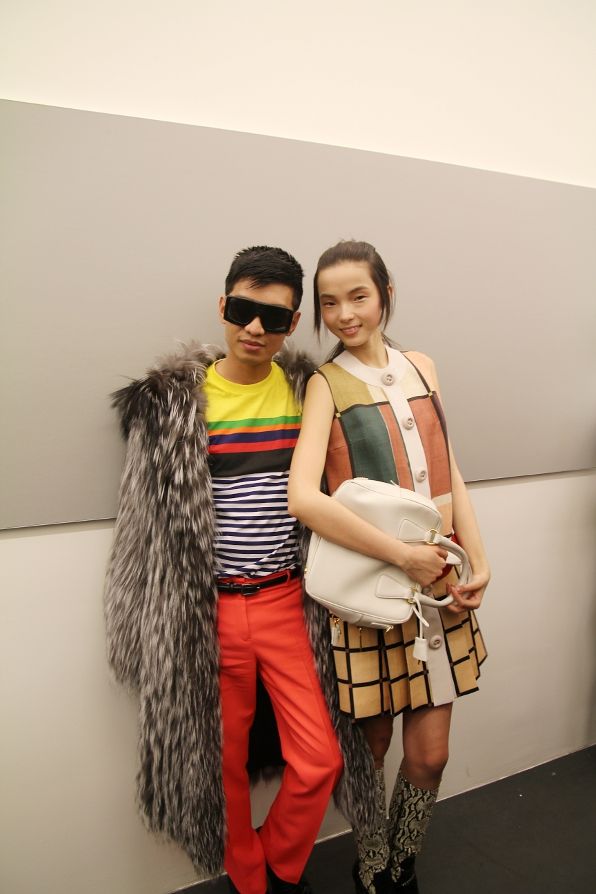 Prada on my walls
Prada as the background of my phone until I get it.
Now it just needs to be on me!
THIS IS A CALL FOR PRADA
end.
<3 Jo du Jour